Caroline Alabi, the Managing Director at JODAL Health Care, Inc., was born in Providence, Rhode Island to an accountant mother and an entrepreneurial father. Her parents are Nigerian immigrants who instilled in her the importance of education and hard work. Her strong parentage is what led her on her path to success.
Her post secondary education began at Saint Joseph's University in the United States, where she received a Bachelor's of Science in Accounting in 2010. While attending university, she worked full time as a staff accountant for the largest media company in the United States. However, she did not feel fulfilled.
After completing her Masters of Business Administration in 2013, she moved to Toronto to assist her father in running JODAL Health Care, Inc. An organization started in 1998 by both her parents that is dedicated to providing assistance to people with advanced medical and developmental disabilities.
After her father passed the baton to her, she oversaw the exponential growth of her family business. This is testament to her hard work, dedication and commitment to the continued success of her family's legacy. Her unique spirit and leadership qualities are worthy of emulation.
An active philanthropist, she contributes to organizations that help the vulnerable people of Toronto. She has been recognized by The Wholesome Woman Conference as a community leader, Sickle Cell Awareness Group Ontario, The Safe Haven Project for Community Living, and George Brown College as a top contributor, YMCA and YWCA as a lead employer in the city of Toronto, as well as played a key role in the launch of AfroGlobal Television.
With her zeal to be fully engrossed in all aspects of JODAL Health Care, Inc., Caroline also teaches Safe Management and Crisis Prevention Intervention (CPI) Training, a two day course instructing support staff on how to keep their clients and their selves' safe through care, compassion, welfare and security. Her passion is to bring a sense of empathy to the care profession while expanding the JODAL Health Care name to all aspects of the healthcare field.
"What material success does is provide you with the ability to concentrate on other things that really matter. And that is being able to make a difference, not only in your own life, but in other people's lives."
– Oprah Winfrey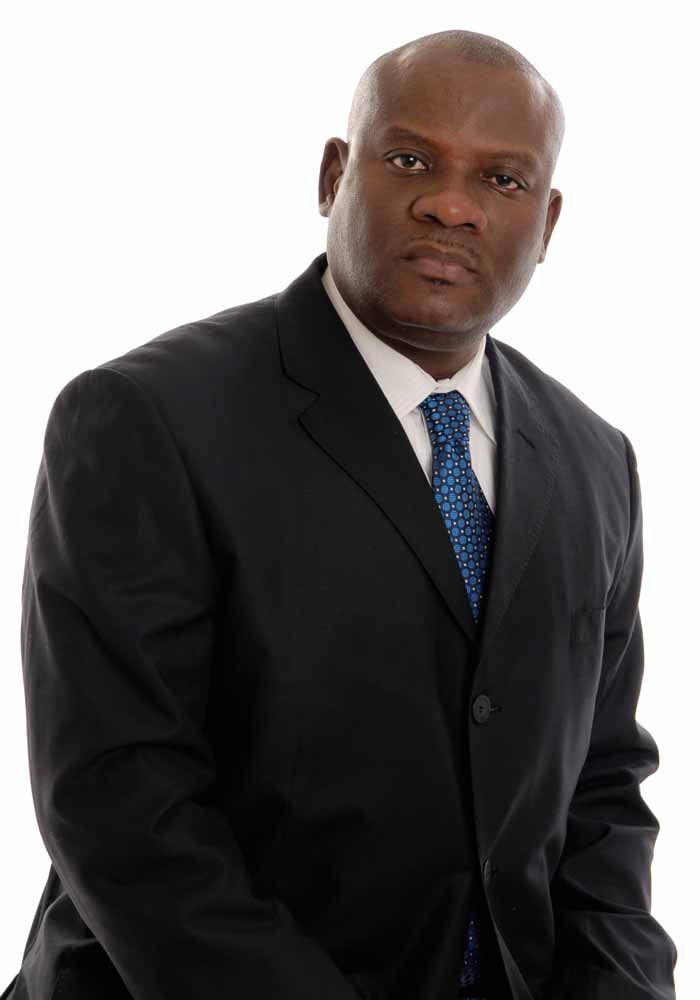 Ayo Alabi, Executive Director of Jodal Health Care Inc., describes his business as "a family oriented business of a compassionate service."
Established in 1998, Jodal Health Care Inc. has grown to a staff base of over 250 people. Jodal specializes in providing temporary help to agencies dealing with people with disabilities. We supply clients all over Ontario with professionals such as PSW's, DSW's, SSW's, CYW, RPN's and RN's. My journey to the great country of Canada is not only a dream come true but also fortuitous. We at Jodal play a part in integrating people with developmental disabilities into the community by providing temporary relief front line staffing needs; Jodal has demonstrated a real commitment to this partnership towards a better future in developmental disabilities. 
Jodal Health Care Inc. has continued to be a supporter of various organizations through generous annual donations. In fact, "We have an obligation to give back. Money can only buy material needs but it cannot give peace. What gives you peace is what you give back to society – for us it is an obligation to give back." 
Ayo's philosophy of giving back transcends all aspects of his business, whether it is his insistence on the compassionate care provided by staff workers to people with disabilities, the way he treats his staff as family or in the way he approaches philanthropy. Being the Executive Director of Jodal Health care Inc. has given me an opportunity to be able to reach out to people in my community by providing jobs and to be a part of letting a lot of people realizing their goals in ways of having a job that will take them away from the bondage of welfare. It was this dream that saw me through the initial difficulties I encountered when starting out as a businessman.
My advice to all new comers to this land of opportunity is to try and contribute to the progress of this nation and make it a better place for people coming behind also believe in yourself and be sure to follow your goals and dream. Be a part of things positive. 
Discover the Jodal Health Care Difference!
We provide the care you want where you want it - group home, day program, nursing home, and in home care support services - 24-hour basis. We look forward to serving you.